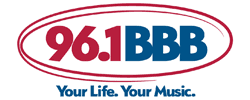 We need your help in locating qualified student athletes. During the fall, winter and spring sport seasons, Penn Station will choose six outstanding senior student athletes from a local area high school. This student must demonstrate excellence in athletics, academics and good citizenship.
Winners Receive:
Athlete of the Month trophy and a plaque for their school
In-store display featuring student profile
Winners will be interviewed on-air on 96.1 WBBB

Plus, each seasonal winner will be entered to win a $1,000 college scholarship!