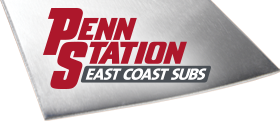 Catering and Box Lunch Options
Click Here for a Catering Request Form
Serve the great taste of Penn Station subs at your next party, meeting or special event.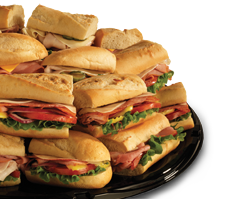 Party Sub Trays
Looking for a real crowd pleaser? Our Party Sub Trays are packed with 16 specially-made party-sized cold Deli Subs - very handy when you've got a lot of hungry people to feed. Choose from Smoked Ham, Oven-Roasted Turkey Breast, Chicken or Tuna Salad. Or, create your own (what we call a Dagwood). Want additional subs or trays? Speak with a Manager to match the number of subs to number of guests.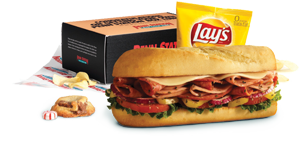 Box Lunches
Enjoy any of our cold Deli Classics along with chips, Chocolate Chunk Cookie Bite and a mint, in a convenient stackable container. Box lunches can be prepared with small or medium-sized subs.
Crunchy Chips
Ask about our chip selection when you order.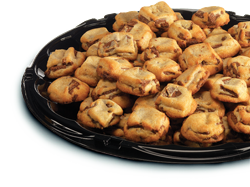 Fresh-Baked Cookies
If you're looking for sweet endings, we offer fresh-baked Chocolate Chunk Cookies. Choose either our tasty 4-ounce size, or get a tray of 48 (just as tasty) 1-ounce Bites
Drinks by the Gallon
Handle a crowd's thirst with gallons of our signature Fresh-Squeezed Lemonade or Fresh-Brewed Iced Tea. Each gallon serves about 8-10 thirsty folks.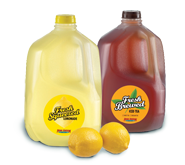 "Just wanted to let ya know that today, I ate @ your location for my first time and LOVED IT! I will definitely be back. Penn Station has my vote. Thank you all again."

– Talia