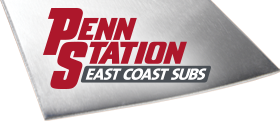 Penn Station Athlete of the Month
Every month Penn Station, WDTN/Channel 2, Main Line Broadcasting Dayton/ WGTZ (Soft Rock 92.9), WDHT (HOT 102.9), and WING-AM (ESPN 1410) will select an outstanding senior student athlete from a Greater Miami Valley area high school who has demonstrated excellence in athletics and good citizenship.
Winners receive a Penn Station Gift Certificate for a "Party of 15", 1,500 BOGO coupons (Buy one sub, get one sub free), $150 check to their school, Penn Station Athlete of the Month T-shirts, trophies for both the student and the school and will be featured in Penn Station in-store displays. Plus, winners may be profiles featured on participating TV and Radio Sponsors' stations. Each year all eight monthly winners will automatically be entered as finalists for Penn Station Athlete of the Year, recipient of a $5,000 college scholarship! And new this year, the school with the most school spirit during their presentation will receive a $1,500 check to the Athletic Department.


Do you know a leader in athletics and citizenship?

The natural…or the one who works hardest to look that way…and still knows that how you play the game is just as important as the final score.
The do-gooder…you know, the one who actually takes the time to pick up groceries for an elderly neighbor…just to be friendly.
Watch for winner profiles in displays at area Penn Stations. Look for coverage on WDTN Sports. And, listen to 1410 WING-AM, Soft Rock-92.9 and Hot-102.9 for the latest updates.
To-Date
$1,940 Raised For Dayton Schools!
"PHILADELPHIA CHEESESTEAK!!! BEST SUB SANDWICH EVER!!!!!!!!!!!!!! DON'T CHANGE A THING!!!!!! I LOVE YOU JUST THE WAY YOU ARE!!!!! "

– Martin