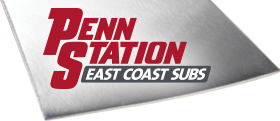 Athlete Nomination Form
We need your help in locating qualified student athletes. Every month Penn Station and WLKY will select an outstanding senior student athlete from a Kentuckiana high school who has demonstrated excellence in athletics and good citizenship.
Airtime on WLKY 32
$150 donation to the high school in winner's name
"Party of 10" Gift Certificate to any Louisville-area Penn Station
Athlete of the Month t-shirt
Athlete of the Month trophy
In-store display featuring student profile
Plus, monthly winners are automatically entered to win a $5,000 College Scholarship.

Recognizing our next generation of leaders... Because life is their next playing field and they deserve all the help they can get!


For Contact by Mail or Phone:
Penn Station Headquarters
1226 US Highway 50
Milford, Ohio 45150
513-474-5957
Monday through Friday, 8:00 a.m. to 5:30 p.m. (EST).