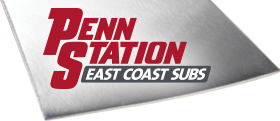 Athlete of the Month Winners
November Winner
Adam Donald Hoff
Charlestown High School
Parents: Annette & Michael
Sibling(s): Mary & Ashley
Favorite Penn Station Store: Jeffersonville
Favorite Penn Station Sandwich: Chicken Parmesan
Sports Hero: John Elway
Extracurricular Activities: Football, Vice President of Students against Destructive Decisions, Student Council, Earthwise member
Favorite Movie: Star Wars: The Empire Strikes Back
Favorite Book: The Things They Carried, by Tim O'Brien
Role Model: Melissa Stewart
Greatest Achievement: Being part of a defense that held Silver Creek to 63 yards in total offense.
Plans after high school: "I plan to attend Purdue University and join the Army ROTC."

October Winner
Hannah Marie Jones
Seneca High School
Parents: Heather & Kenneth
Sibling(s): Nick & Nathan
Favorite Penn Station Store: Fern Creek
Favorite Penn Station Sandwich: The Italian with no onions
Sports Hero: Jennie Finch
Extracurricular Activities: Varsity Volleyball and Softball, National Honor Society, Class President, Beta Club, Peer Mediators, French Club and a tutor for middle school students
Favorite Movie: The Breakfast Club
Favorite Book: Crank
Role Model: My Grandma
Greatest Achievement: Winning 3rd place in 18U USSSA World Series
Plans after high school: "I want to go the University of Louisville and major in early childhood development and minor in Spanish. After I graduate, I want to be an elementary school teacher and get my master's in counseling."

"I have never had a Penn Station sub until today. All I have to say is YUM!!! I had the Italian. It's the BEST sub I ever tasted! I'm addicted after just one sub. I can't wait to try the others..."
– Katrina