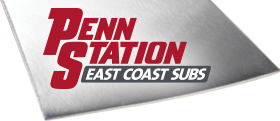 Athlete Nomination Form
We need your help in locating qualified student athletes.
Every month Penn Station, WDTN/Channel 2, Main Line Broadcasting Dayton/ WGTZ (Fly 92.9), WDHT (HOT 102.9), and WING-AM (ESPN 1410) will select an outstanding SENIOR student athlete from a Greater Miami Valley area high school who has demonstrated excellence in athletics and good citizenship. Winners receive a Penn Station Gift Certificate for a "Party of 15", 1,500 BOGO coupons (Buy one sub, get one sub free), $150 check to their school, Penn Station Athlete of the Month T-shirts, trophies for both the student and the school and will be featured in Penn Station in-store displays. Plus, winners may be profiles featured on participating TV and Radio Sponsors' stations. Each year all eight monthly winners will automatically be entered as finalists for Penn Station Athlete of the Year, recipient of a $5,000 college scholarship! And new this year, the school with the most school spirit during their presentation will receive a $1,500 check to the Athletic Department.

Recognizing our next generation of leaders... Because life is their next playing field and they deserve all the help they can get!


For Contact by Mail or Phone:
Penn Station Headquarters
1226 US Highway 50
Milford, Ohio 45150
513-474-5957
Monday through Friday, 8:00 a.m. to 5:30 p.m. (EST).